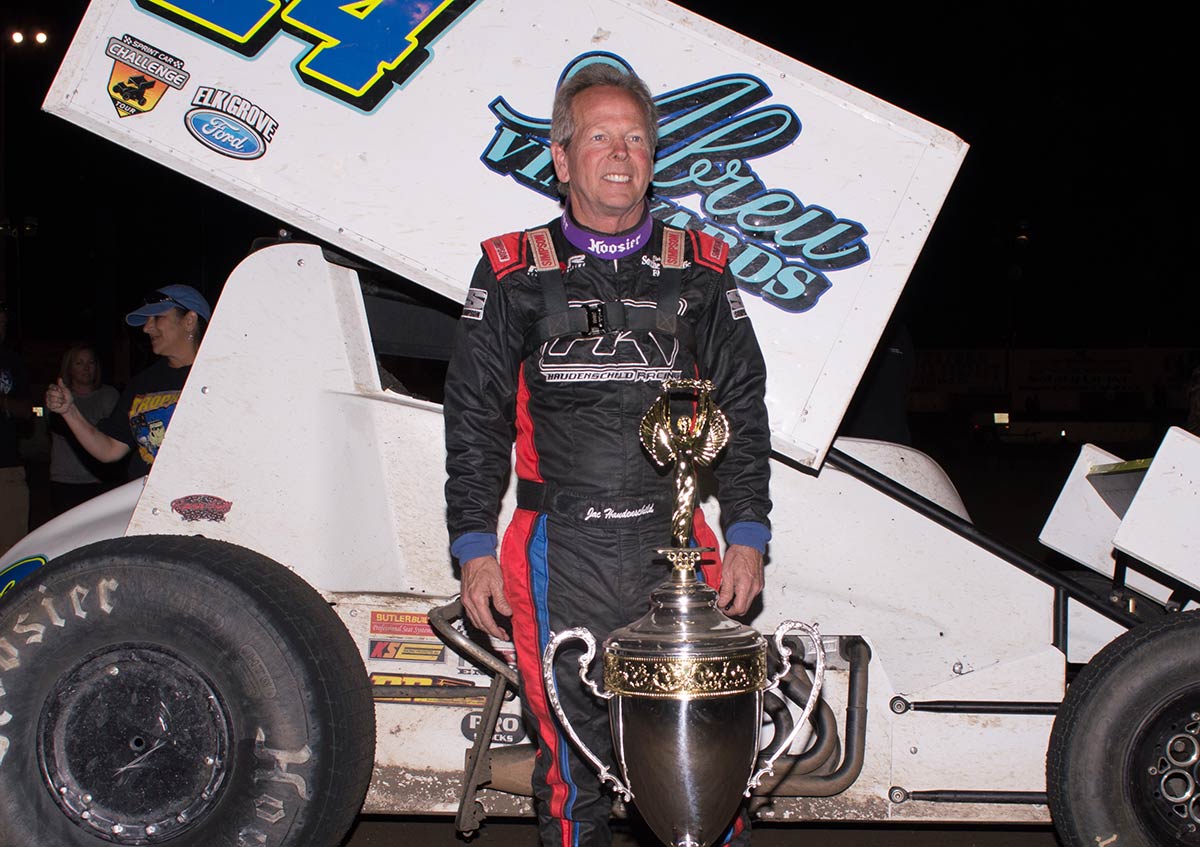 (Story courtesy of Adam Fenwick and our friends at Speedsport.com)
CONCORD, N.C. — After more than 45 years of sprint car racing, Jac Haudenschild is getting ready to hang up his helmet.
The 72-time World of Outlaws NOS Energy Drink Sprint Car Series race winner confirmed to SPEED SPORT Tuesday afternoon that he'll drive for Rico Abreu Racing in select events this year before retiring at the conclusion of the season. 
"I'm going to drive a little bit for him and that's it," Haudenschild said of Abreu. "I've been running my own car for the last three or four years and it's pretty tough running your own car. Rico, he's always let me drive his car. He was going to let me drive his car last year out in California until all the races got canceled. That was kind of a bummer.
"I'm pretty much tired of running my own car. Rico said, 'Yeah, we'll do a little racing next year,' and I thought that was just a good time to do it up."
This won't be the first time Haudenschild, who turns 63 in April, has driven for Abreu. The pair have teamed up before, with Haudenschild claiming the overall victory in the 2018 Trophy Cup driving Abreu's No. 24 at Thunderbowl Raceway in Tulare, Calif.
When Haudenschild hangs up his helmet, it will mark the end of one of the greatest sprint car careers of all-time. With more than 300 victories on his résumé, including victories in events such as the Kings Royal, the Gold Cup Race of Champions, Australia's Grand Annual Sprintcar Classic, the Mopar Million and the inaugural Big One at Ohio's Eldora Speedway in 1993.
He made his racing debut in 1974 when he was 15 years old at Lakeville Speedway and Wayne County Speedway in Ohio. One year later, he won his first sprint car feature at Lakeville. It was the first of many.
For Haudenschild, whom many known affectionally as 'The Wild Child,' the chance to drive for Abreu during his final season is bittersweet.
"I'm going to miss a lot of stuff," Haudenschild said. "If I can get in a top-notch race car for this last year, it's going to be great. I'll miss a lot of it."
Haudenschild said the team has not confirmed a schedule, though he said he expects to make his first start of the year in California or Las Vegas, assuming COVID-19 restrictions don't force the cancellation of the World of Outlaws NOS Energy Drink Sprint Car Series' West Coast swing for the second-straight season.
"I always like racing in California, so I'm more pumped to go out there and racing with the Outlaws. He's going to race me out there at the start of the year probably," Haudenschild said. "I guess we'll probably run Vegas and, hopefully, the California races don't get canceled and we will run probably most of them.
"I'm sure he'll bring me back to run both Kings Royals at Eldora, then we'll just go from there. We're just going to play it by ear. We're not going to make a set schedule."
Haudenschild said that more than anything, the thing he'll miss the most is the fans.
"I've been really lucky to have so many great fans over the years and people supporting me and have been behind me," said Haudenschild. "I've had probably the best fans of anybody. That's what keeps you motivated and keeps you going, the fans. I'll definitely miss that part of it."
As for what Haudenschild will do after he retires, he said he'll probably spend some time working in his shop. Beyond that, he has no idea.
"I don't know what I'll do when I'm done," Haudenschild said. "I'm not sure."